April 20, 2023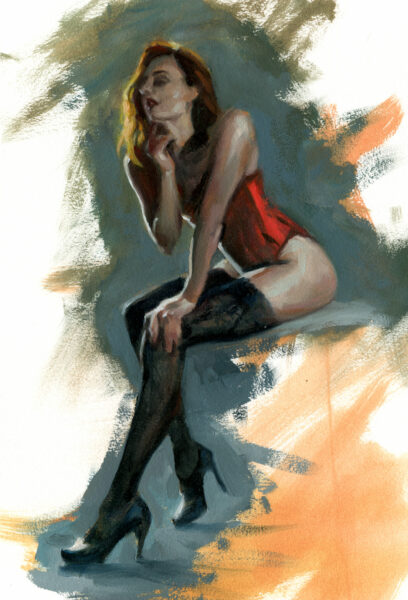 I've been working in oils a lot lately and have been very lax about actually scanning them. So here we go!
I'm really enjoying working traditionally again. There's something so uniquely real about this work. It's both incredibly unforgiving (in that you can't easily make big changes, move things, etc.), yet also oddly easy (brushwork automatically looks better).
I used a couple different surfaces for that. Most are done on oil paper and a few are done on gessobord. I'm meaning to get back to doing some work on linen, so I think that'll happen this coming week. I'm a sucker for working on unstretched linen, ever since I watched a demo by Greg Manchess back in the day.